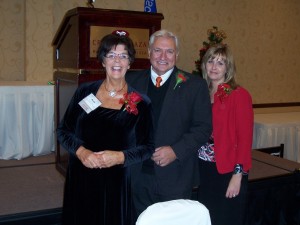 Leadership is a great quality to have! We're happy to recognize several agents and management team members who were elected to real estate association leadership positions, or who received an award based on past leadership positions.
Pictured above from left to right are Barb McGill, Bob Larson and Roxanne Platz
Barb McGill received the Greater Milwaukee Association of Realtors (GMAR) "Realtor of the Year" award on December 1, 2011.  Barb has been a member of the GMAR Board of Directors, a member of their Ethics & Arbitration board. She was previously awarded a Dedicated Service award from GMAR and was named The Wisconsin Realtor's Association Instructor of the year in 2002 and 2006.
Bob Larson is General Sales Manager for First Weber's Waukesha office. He is a member of the GMAR Board of Directors, has served as Secrtary for that organization and was just elected to the position of Treasurer.
Roxanne Platz is a Realtor in First Weber's Lake Country office and also our Applications Development Coordinator who handles the development of new technology products and services for our agents. Roxanne was also elected to the GMAR Board of Directors this year.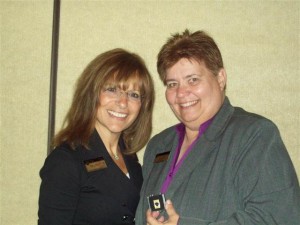 In the Madison area, Cindy Ulsrud was elected as President of the Wisconsin Chapter of Certified Residential Specialists (CRS). The CRS designation is achieved after advanced residential real estate training courses are completed.  There are over 1 million Realtors nationwide, just over 30,000 have completed the training to be known as a Certified Residential Specialist.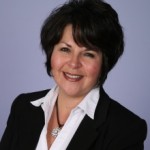 Last week at the Jefferson County Board of Realtors meeting, Lori Jensen was voted Realtor of the Year.   Lori is the manager of First Weber's Jefferson County real estate sales office. Good job, Lori!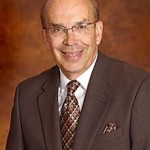 Dennis Schwab, Oshkosh office of First Weber Group, has been elected Chairman of the Oshkosh Area Economic Development Corp, which is an arm of the Oshkosh Chamber of Commerce.  He has also been elected to the Board of Directors of CHAMCO which is the Industrial Development Board of the Oshkosh Chamber of Commerce AND he has been elected to the Board of Directors of the Oshkosh Chamber of Commerce.
Congratulations to all!  If you are looking for a Wisconsin real estate agent, we have over 1,000 all across Wisconsin, many who have served in real estate positions like the above in previous years.  You can search for Wisconsin real estate agents at firstweber.com and can even look for agents with certain designations such as Certified Residential Specialist (CRS), Accredited Buyer Representative (ABR), Senior Specialists (SRES or CSS) and more.
Thank you for reading the First Weber Wisconsin real estate & Wisconsin Living blog. We're proud of the service our agents provide to their clients and customers, and to the Realtor trade organizations they participate in.