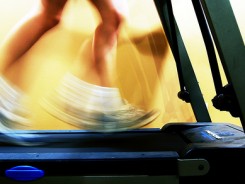 One month does not a trend make. But what about four?
For the fourth month in a row, home sales for the month this year surpassed sales of the same period one year ago. This has been true at the national, state, regional and Fond du Lac County numbers.
Comparing October 2011 vs. October 2010, home sales increased 20.8 percent in Fond du Lac County, 11.3 percent in the Northeast part of the state, and 13.5 percent in Wisconsin.
This is welcome news to homeowners and Realtors alike. After four years of falling sales, we are finally seeing growth.
Year-to-date home sales are getting closer to last year's numbers. Already, Southeast Wisconsin sales are above last year's sales by .6 percent, and Wisconsin as a whole trails last year by only 2.8 percent. Fond du Lac County is behind 9.6 percent of last year's pace.
Economists forecast that we have "formed a bottom" on sales, and have predicted that we will end the year with slightly more sales than last year in most markets, including Wisconsin. This is exceptional when you take into account that last year there was an expanded tax credit incentive for most home buyers that stimulated sales.
Home prices
As predicted, home values continued to sink in most markets, including Fond du Lac. Statewide, the median home price dropped 5.7 percent compared to last year. Northeast Wisconsin sank 4.9 percent, and our county fell off 6.7 percent. This is on track with what the economic forecasting firm, Fiserv, had predicted for 2011.
Sellers have to continue to take into account that foreclosures continue to weigh on the market, affecting even their own home.
According to CoreLogic, there are 5.4 million homes that are for sale or part of the market's shadow inventory. Shadow inventory refers to bank-owned properties, homes in the foreclosure pipeline that haven't hit the market yet, or properties where owners are seriously behind on payments.
A 'Nike' recovery
Take out your favorite pair of sneakers and you might see the Nike swoosh logo. Tracing it with your finger, you'll see that it goes down sharply but then rises slowly to the right in a gradual but strong fashion. This is how I see the housing recovery.
Sales started to fall in 2007, and prices followed quickly in 2008. It picked up speed faster than a rollercoaster, but sales formed a bottom in 2010-2011. We are starting the slow steady rise in sales now, and experts forecast that prices will start to slowly rise from there next year. Again, Fiserv predicts that home prices will rise in 95 percent of the 384 metro areas it tracks in 2012.
Just do it
Buyers will have to take heed. Prices will start to rise this coming year, mortgage rates are still incredibly low, and there are ample homes from which to choose.
Sellers will still have to price their homes aggressively to get noticed. There is well over a year's worth of homes on the market, and a balanced market has only six month's supply.
So take a hint from that famous shoe swoosh: Just do it.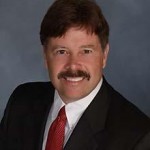 Article written by Scott Swick, broker-owner with First Weber Group in Fond du Lac.
Scott's article originally appeared in the Fond du Lac Reporter http://www.fdlreporter.com/article/20111207/FON03/111206140/Scott-Swick-column-Things-finally-looking-up-home-sales
Thank you for reading the First Weber Wisconsin real estate & Wisconsin living blog for information on real estate sales in Wisconsin. For Wisconsin real estate, please search firstweber.com or contact First Weber with questions.
photo credit http://www.flickr.com/photos/sashawolff/3171917389/