For better or for worse, like it or not, today's home sellers are participating in a "Beauty Contest".  There is a ton of inventory available and a very small pool of buyers.   Your merchandise must stand out from the rest.
For the most part, buyers want to walk in to a home and fall in love with it.   They want updated kitchens and bathrooms, the current color palette on the walls, and mechanicals in acceptable condition.  New windows and roof??  That is definitely a plus!
If you are considering updating your home, do it!  It will help you when it is time for you to sell.  Today's buyers want to close on their new home, place their furniture in the house and go out to dinner that evening.  The more "move in" ready you can make your home, the more likely you will be to win the "Beauty Contest"!   Don't forget, there are many homes from which to choose, and only a handful of buyers out there that are ready, willing and able to buy.
Don't be left out in the cold!  Make the improvements that will get your home in the running to be a finalist.  Tip the scales in your favor.  Do everything in your power to make your property stand out from the rest.  Your real estate professional should guide you.  Take that advice and run with it.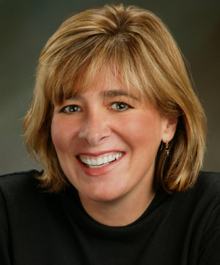 By
Fran Maglio Wallace
,
First Weber Mequon office
.
Originally posted on Fran's personal blog, Phone Fran First
.  Photo courtesy of Fran Wallace