Wisconsin offers all kinds of real estate options, from luxury property, metropolitan high rise condos, farm land, small town bungalows, and vacation homes up north, on inland lakes and Lake Michigan. With offices all across the state, First Weber is happy to have agents who can assist with any type. Today we look at some stats on rural land in Wisconsin from one of our land specialists.
Looking for rural land in Southwest Wisconsin?
For those of you looking for information on rural land in Southwestern Wisconsin, you have got to check out Jay Frazier's blog post on Rural land home sales.
Jay spent a lot of time looking at MLS stats for rural land in Southwest Wisconsin and shares tons of data in the above linked post. He notes that sales are up 13% in the last quarter of 2011 and up in 6 of the 7 counties he studied.  Like residential property, prices are down approximately 4%.  Current list prices per acre are far off of sold prices per acre which explains the high inventory unsold.  To sell, land sellers may have to adjust their expectations.  Take  look at Jay's charts listing detailed sold acreage including breakouts into tillable, wooded, pasture and more.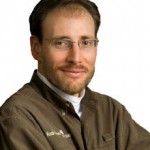 Jay is a "Rural Property Pro" working out of First Weber's Muscoda real estate sales office.  Check out his blog, Southwestern Wisconsin real estate or his website at RuralPropertyPro.  Chart courtesy of Jay Frazier.
Thank you for reading the First Weber Wisconsin real estate & Wisconsin living blog for information on land sales in Southwestern WI.  To begin a search for land for sale in Wisconsin, please see firstweber.com