This scenario has played out many times in the last few months.  Buyers seem to want the earth, moon and stars from the Sellers.  Not only have prices dropped considerably, but the Buyers are also looking for a great deal off the purchase price for repairs once the inspection has been completed.  Don't these Buyers know they are buying a used home?   We didn't have these problems 5 years ago.  It is a whole new ballgame.  The rules have changed, and it is time for you to understand them.
As a Seller, do you have to do what the Buyer is asking for?  The best answer I have is; it depends.The Seller's motivation will have a great deal to do with how much they will be willing to give to the Buyer.  Are you moving out of the area?  Is this a job transfer, or are you simply needing a larger home?  Have you owned the property for a long time, or did you purchase the house at the height of the market?  All of these factors must come in to play when deciding to take an offer or not.Some Buyers are being unrealistic when making demands on the Seller.  My best advice is to make certain that you have hired a strong agent that has exceptional negotiation skills AND is respected within the real estate community.  Those personal relationships go a long way when negotiations get tense.  It is essential that both agents work together or nothing is going to get accomplished.  There is nothing worse than a Buyer's agent that digs their heels in and stops working to put the transaction together.  It is almost like a child taking their ball and going home!There are Sellers that wish that they could turn back the clock and take that low ball offer that came in last summer.  An offer that once was a ridiculous joke is now something a weary Seller would seriously consider.  They have carried the house for a number of additional months and are at the point where they are frustrated and aggravated, not to mention almost unresponsive.   Sellers are depressed.  They've been beaten up.  They realize that pride should not have gotten in the way of a business decision.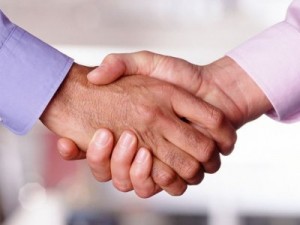 When your offer is presented don't be insulted if the offer is low.
Be thrilled that an offer came in at all.  How motivated are you?  Is half of your family here and the rest somewhere else?   Look at it as a business decision.  Does it make sense to carry that house for an additional five, ten, or twenty thousand dollars?  There are many sellers wishing they were the lucky ones to be beginning the negotiation process.  Don't forget, an offer is just the beginning of the dance.  There is so much that has to occur between the offer, the inspection, the appraisal, and the closing.  Your Realtor has experience in negotiating all of these steps.  Listen to what they have to bring to the table.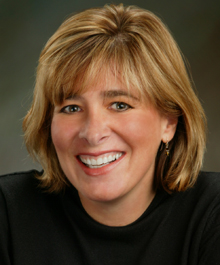 As always, feel free to contact me at fwallace@firstweber.com with any real estate questions.
Written by Fran Maglio Wallace, First Weber Group Mequon
Originally posted on Fran's blog http://phonefranfirst.wordpress.com/2012/03/07/finally-an-offer/
Excellent advice no matter where is Wisconsin homes are being sold! Check out your competition at firstweber.com. It will help you know where your house should be priced at. Consider searching through our sold property data or signing up for a free MyFirstWeber account where you can get emails on new listings, price changes and much more. Here's another post about all the benefits of a MyFirst Weber account.
Thanks for reading the First Weber Wisconsin real estate & Wisconsin living blog. If you liked this post, please share!
photo credit  http://creativecommons.org/licenses/by/2.0/deed.en  http://creativecommons.org/licenses/by/2.0/deed.en