Our success is not possible without our clients customers and of course, our agents. We are proud to recognize the achievements of these agents in First Weber's South Central Wisconsin Region in 2011.
While many awards were handed out, below are the top producers and service awards winners for 2011. More can be found at First Weber's Sales & Awards page.
Sherry Lessing was the Sales Associate of the Year.
Brenda Cuta, Jenelle Skalitzky, Mardi Stroud, Tom Weber and Loren Ziglin were awarded the Chairman's Award of Recognition for outstanding service to First Weber Group and the local community in 2011.
Rookies of the Year were Cheryl Hauser, Laurie Howard, and Alex Saloutos.
President's Club achievers were: Sherry Lessing, Suzy Favor Hamilton, The See Team, Liz Weirich, Kelly Bennett & Assoc., The Weber Nick Team, Michael Wagner & Assoc., Ann Cardinale, Lisa Mohar & Renee Christman, Laura Hildebrandt-Shively, The Alt Young Team, The Lestikow Group, Yvonne Gern & Mary Bosold, The Silvers Team, Deanna Ballweg, Jay Frazier, Judy Compton, Chad Scott & Assoc., Nancy Tidwell-Rassmussen & Bob Tidwell, Bonson Realty Team,  Bonnie Gold Folkner & Diann Huset, Charlie Wills, Josh Lamp, The Home Pros, Julie Bollig, Lori Jensen, Nancy Hilton, Pam Hickey& Stephanie Wedan, Tommy Van Ess, Tim Krueger, and Loren Ziglin.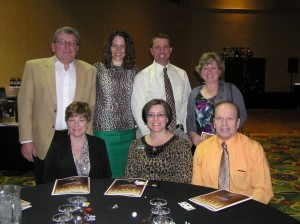 More can be found at First Weber's Sales & Awards page.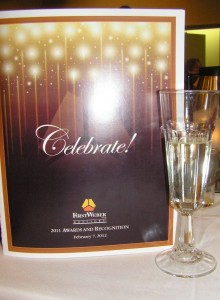 More photos of the event can be found at Facebook/FirstWeber.  If you've haven't "liked" our page yet, please do so to get Wisconsin real estate news and updates in your facebook feed. Thank you for reading the First Weber Wisconsin real estate & Wisconsin living blog to learn about the award winning agents in Northeastern Wisconsin.  To find a real estate agent, please search for an agent at firstweber.com or locate an agent by office.
Once again, thank you for your business, buyers and sellers. And to our agents, thank you for all your hard work. 2012 is off to a great start!