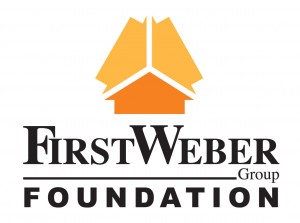 The annual Bike for Honor fundraiser, organized by the Sprangers of First Weber Group Wisconsin Rapids, benefits the Never Forgotten Honor Flight which flies our veterans to Washington DC to see the memorials that stand in their honor.  It was held August 18, 2012 in Wisconsin Rapids.
Thanks to all volunteers, riders and donors that helped with another successful Bike for Honor Flight Fundraiser. Event Day volunteers included Debbie Oksiuta-Kluck and Diane Jahn from Stevens Point office, Debbie Kawleski and Dawn Spranger from Wis. Rapids and Dennis and Cheri Hurst from the Minocqua office. First Weber riders included Mike Spranger, Joyce Benitz, Jason Sachs, Nate Weidman, and Dawn Spranger of Wis. Rapids; Steve Lane, Neal Nealis, and Michael Kurylak of Stevens Point.
106 riders
$24,000 raised…
Enough to send 48 vets on the flight
Thanks also to ALL First Weber Foundation members, as without their help and generosity, this event wouldn't be nearly as successful. We had a total of 106 riders, and as of today, the event raised a net total of $24,000 which will sponsor 48 WWII and Korean War Veterans on their "Trip of a Lifetime".
For photos go to: https://www.facebook.com/media/set/?set=a.10151040572063019.436846.632023018&type=3&l=ed10858071
**Note the WWII veterans wearing their yellow and blue polo shirts given to them when they made their "trip of a lifetime."
A big giant thank you
Thank you to the Sprangers for continuing to grow this fabulous fundraiser for a cause we as participants in the First Weber Foundation are so proud to support.