Welcome to First Weber Group, new agents!  We're looking for more great people to add to our statewide real estate team.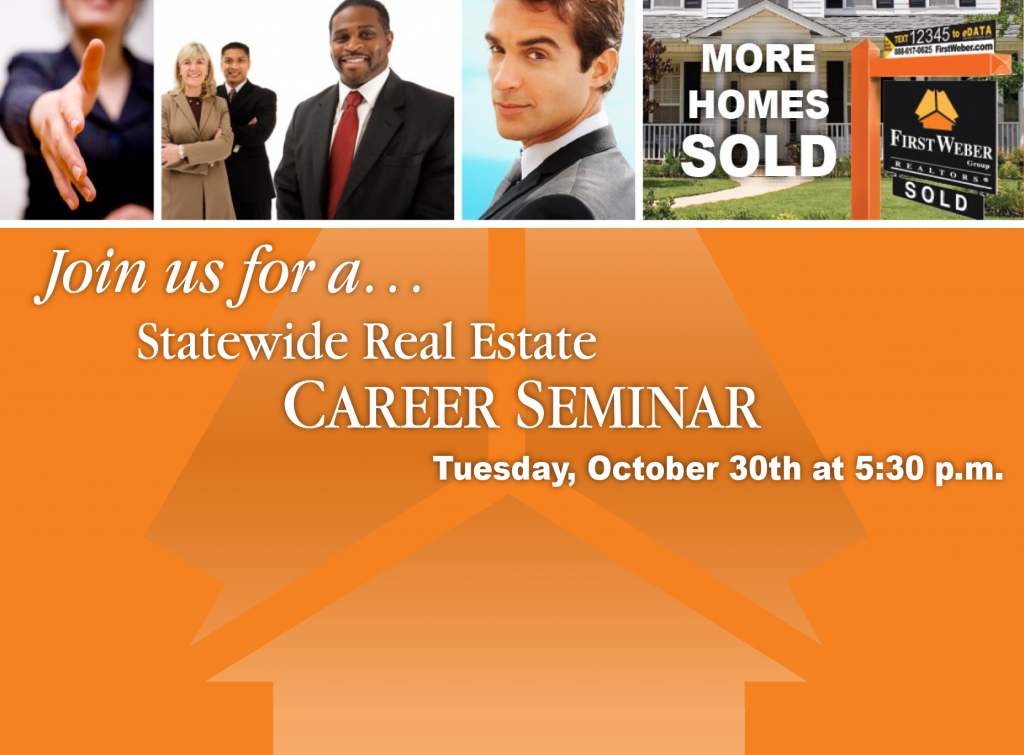 STATEWIDE CAREER SEMINAR  Tuesday, Oct 30, 5:30 pm-6:30 pm
RSVP to MoranM@firstweber.com for your choice of seminar locations all across Wisconsin
Real estate sales is a rewarding  job and we're always looking for good people. If you have ever considered a career in Wisconsin real estate sales, please see all First Weber has to offer to you at our real estate career website.  You will need to obtain a Wisconsin real estate license and First Weber offers both online and classroom opportunities for you to choose what best suits your learning style.We offer an excellent commission plan and enjoyable, supportive office environments and referral opportunities globally and within Wisconsin.
We welcome these real estate agents to our Wisconsin sales team:
Maxine Niemi, new agent in Stevens Point
Bethany Wiskow, new agent in Appleton
Cindy Craig, new agent in Janesville
Beth Grunenwald, new agent in Dodgeville
Jane Gilbertson, new agent in West Towne
Dana Radaj, new agent Montello
Jennifer Durand, experienced agent, Menomonee Falls
David Roth, new agent, Metro West/Brookfield
Rob Wagner, new to West Bend
Jack Binko, new agent Monroe
Mike Roeming, experienced agent in Oshkosh
Thank you for reading the First Weber Wisconsin real estate & Wisconsin living blog. To search for Wisconsin real estate from Milwaukee to Madison to Rhinelander to Wausau and more, please search firstweber.com.