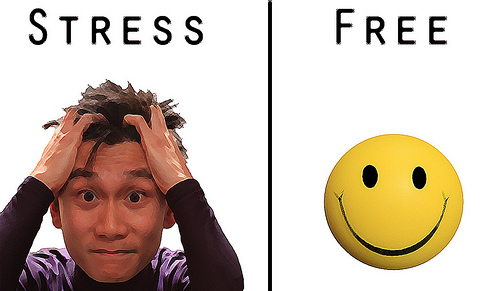 Surely you have seen or heard advertisements from real estate agents stating that they can provide you a stress-free real estate transaction. They claim that they will take care of everything and you can basically go to Tahiti and not worry about a thing until the closing is over. Is that really possible? You are selling or buying a HOUSE! I have worked with out-of-town sellers and buyers who were physically removed from the transaction but that did not mean that they were able to mentally check out and leave everything to me. Sellers and buyers have responsibilities along the way. Agents help negotiate and take care of the paperwork but the parties involved, the seller and buyer, need to make the final decisions during the negotiating process and points afterward. These are their decisions to make.
You make the decisions
It is impossible for an agent to promise a smooth or stress-free home buying or selling experience, though we do our best. There's likely to be stress from the moment the buyer writes the offer to the closing when keys are exchanged.  Deadlines are tight. Coordinating home inspections, roof inspections, radon and/or water tests, estimates from contractors, and possibly municipality code compliance inspections takes time, organization and patience. The seller could reject the buyer's offer or negotiate on multiple offers. The unforeseen hiccup with the lender can happen where financing is delayed or lost. A severe storm can bring a tree down into the living room. Or the heat exchanger on the furnace cracks or the water heater springs a leak. Anything can happen from accepted offer to closing.
There's a reason why people say that buying or selling a home is stressful. That's because it can be! But a good real estate agent can guide you through the stressful moments. They can help to lighten your stress-load by offering a calm demeanor and clearly guiding you to a successful outcome of the situation that has arisen. "Stress-free" is for the spa or Tahiti, not real estate.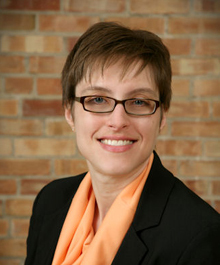 Written by Adrienne Killey, First Weber West Bend. For more from Adrienne,  visit her website or blog kettlemorainerealestateblog.wordpress.com.
If going through the home buying or selling process with a qualified and experienced real estate agent can be stressful, imagine what it would be like without an agent or without a good agent.  Find a First Weber real estate agent to assist you.
Thanks for reading the First Weber Wisconsin real estate & Wisconsin living blog for information on is there such a thing as a stress-free real estate transaction. To search for Wisconsin real estate for sale, please visit firstweber.com
photo credit http://www.flickr.com/photos/30086389@N05/4187817368/