Daylight Savings time is Saturday, March 9. Turn your clocks ahead one hour and look forward to moving one step closer to spring!
The busy spring real estate market in Wisconsin started early this year – to see homes for sale in Wisconsin, please visit firstweber.com. Our website has a lot to offer including community videos and market stats for each listing. Here's a sample market report. Check it out!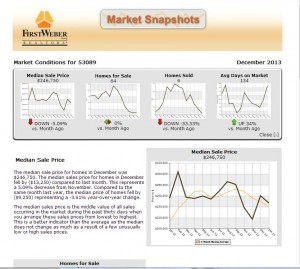 Have a wonderful weekend! Thanks for reading the First Weber Wisconsin real estate & Wisconsin living blog.