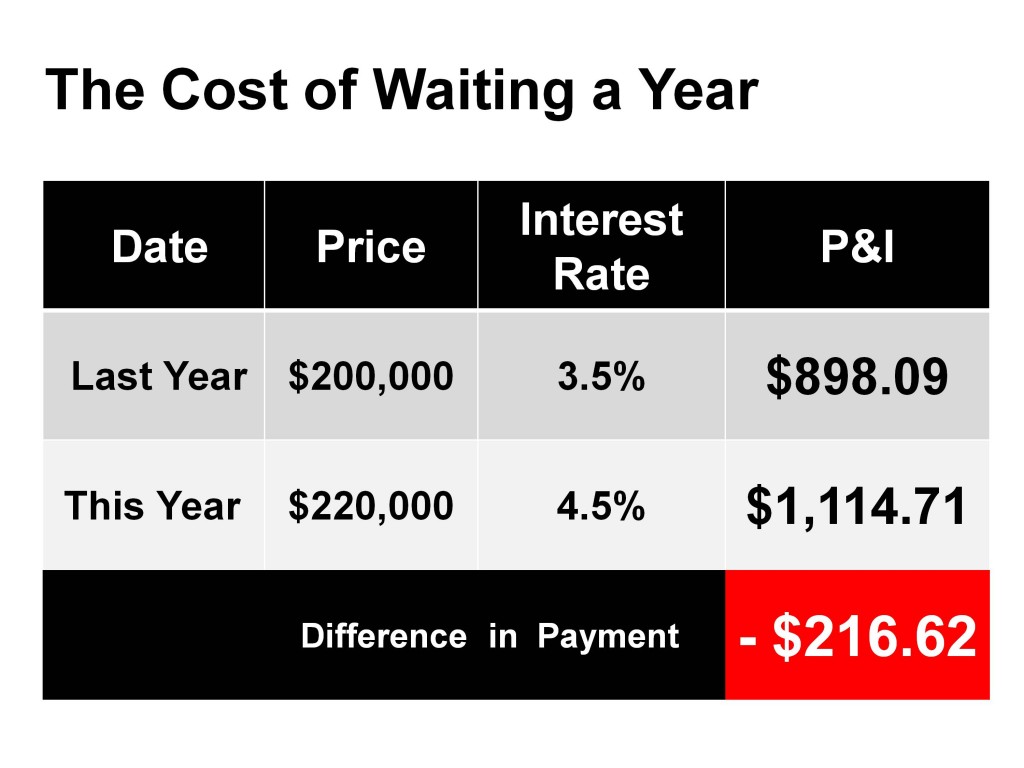 Last month, interest rates made a large jump, much sooner than experts predicted.  And no one know where they are headed, but what potential home buyers need to know is how crucial interest rates are in the cost of owning a home.
$200 extra a month. $75,000+ over 30 years.
Last year, a $200,000 house's mortgage P&I would have been around 3.5% , with a payment under $900 a month.
This year, that same mortgage will come with an interest rate around 4.5%, with a payment of over $1,100 a month.
$200 extra a month really adds up over the years so buyers need to pay attention to the mortgage rates closely. This is not a scare tactic, just a fact.  If you need to wait, that's fine.  But just understand that the situation of waiting may play out like these 2 images – increased costs that really add up over time.
To get started in the home buying process, please contact a First Weber agent, start searching Wisconsin homes for sale or check out what homes are selling for in Wisconsin.
Thanks for reading the First Weber Wisconsin real estate & Wisconsin living blog.