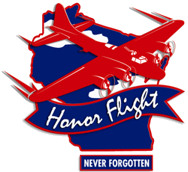 August 10, 2013 will mark "Bike For Honor Flight 2013"!
All proceeds will benefit the Never Forgotten Honor Flight in their mission to
provide a "Trip of a Lifetime" to our Veterans.
With your help, in just three years, this event has raised $72,000! Our goal, this year, is to hit the $100,000 mark, and with your commitment we can accomplish this!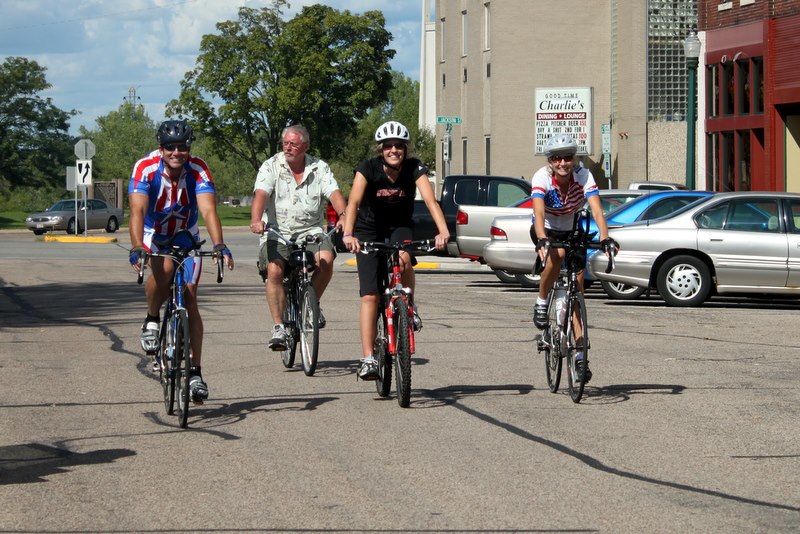 Attached is the registration pledge form /pledge form for your use. This year, riders can participate in either the 50 mile ride or the family friendly Fun Ride. The 50 mile ride will start at 8:00 am & the fun ride will start at 10:00am. Both will start & finish at the Wisconsin Rapids Veterans Park. As in previous years, there will be lunch & refreshments available for purchase at Veterans Parkwith a short presentation from representatives of the Never Forgotten Honor Flight at approximately 12-12:30.
If you're not a bicycle rider, perhaps you'd like to make a donation. For those wishing to donate or those collecting pledges, the checks will need to be made out to FWG Foundation.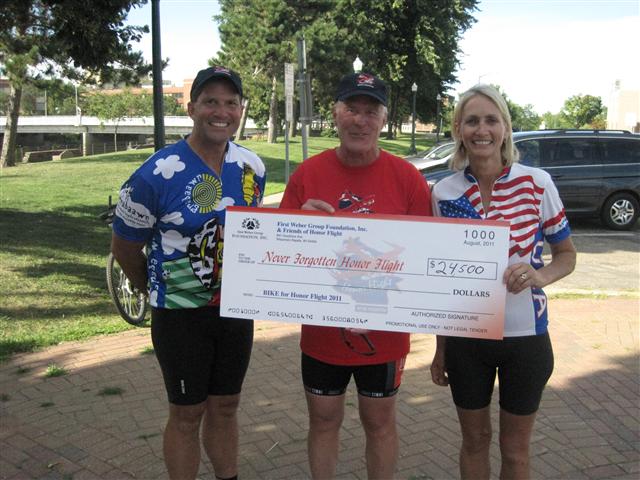 Please forward this to anyone you think may be interested in participating in the ride or donating to this event. As in the past, anyone 15 & under is free to ride, if they would like a t-shirt there is a $10 charge for the cost of the t-shirt. We hope to encourage all skill levels, from avid riders to families with children.
If you have any questions please feel free to email or call Dawn Spranger (715-572-3296) or Mike Sprangerat 715-323-0800
Here is a link to our previous Bike For Honor Fundraisers, information about Never Forgotten Honor Flight and about the First Weber Foundation.
Thank you for reading the First Weber Wisconsin real estate & Wisconsin living blog about the 2013 Bike for Honor Flight Fundraiser.