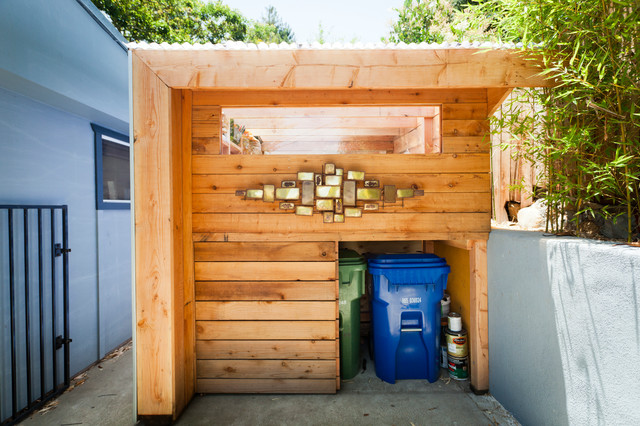 Garages and Sheds
Last week we took a look at some amazing garages that would surely help sell a house.
This week, here are some extra-nice sheds.
See them here: A Compact Shed Makes Room for Storage, Creativity and Style
via With a tidy workspace, neatly hidden trash cans and even a mini patio, this inspired shed meets everything on a creative couple's wish list.
Great Laundry/dual purpose rooms
This article shows creative use of laundry room space, customized to several different needs such as + craft room, + dog washing tub and more.
With a little creativity, you can make your home attractive, unique and functional. To sell your home in Wisconsin, please contact First Weber Group Realtors.   For more "around the house posts and ideas, click into our Around the Home category here on the First Weber Wisconsin real estate & Wisconsin living blog.