"January is typically a little slow, but hasn't been bad considering the winter we have," Bob Larson with the Greater Milwaukee Association of Realtors said.
Battling the snow and sub-zero temperatures we've seen this winter may have convinced some buyers to stay inside, rather than tour homes and think about moving, but Larson says the sales drop isn't for lack of interest.
"The buyers are out more in droves. It's the sellers that are a little bit reluctant right now," Larson said.
READ MORE via Home sales down, but one realtor is optimistic for spring | FOX6Now.com.
Bob is current President of the Greater Milwaukee Association of Realtors. He is also General Manager of First Weber's Waukesha office.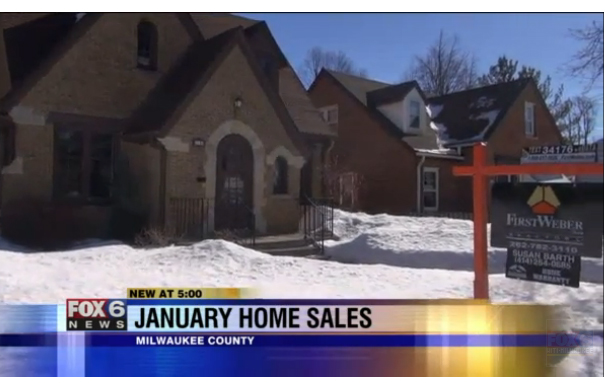 We need homes to sell and as Bob says, we've got buyers looking for more listings to view as well.
[button link="http://www.firstweber.com/about-us/contact-us.php" window="yes"]Please contact First Weber to help you sell your Wisconsin property.[/button] or [button link="http://www.firstweber.com/" window="yes"]start searching for your new home at firstweber.com[/button]