We'd love to be able to tell you here what the market is like everywhere in Wisconsin, but real estate is local and First Weber sells statewide!  This image above shows the general guideline to follow to determine if it is a buyer's market, seller's market or balanced.  This can vary greatly by community so the best way to get local information on your community is to discuss it with your local real estate agent.  For example, the last report from the Wisconsin Realtors Association stated months of inventory in vary between metro areas and rural areas:
"Home sales continue to lag behind 2013, and while it's important to remember that 2013 was a strong year for sales, there are a number of other contributing factors that also explain relatively lower sales," said Steve Lane, chairman of the WRA board of directors. He noted that some of the weakness is related to problems with available inventories: "Inventories are tighter in our metropolitan areas compared to rural areas, and some buyers may be having difficulty finding homes to buy in those markets," said Lane. Metropolitan counties had 7.7 months of available inventory in August, and their sales were down 8.1 percent compared to August last year. In contrast, rural counties have 16.6 months of inventory, and their sales were essentially flat, falling less than 0.2 percent. "  Entire August WRA report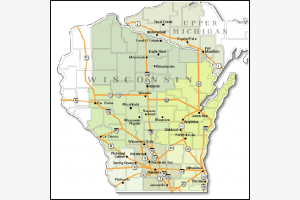 You can find a First Weber agent here.
Thanks for reading the First Weber Wisconsin real estate & Wisconsin living blog.  For Wisconsin real estate for sale, please see firstweber.com.  To learn about life in Wisconsin, check out our relocation category or our weekly community events in Wisconsin posts. To learn more about First Weber, please see our about us page.