If you are looking for Wisconsin real estate, going to open houses is a great way to get a real feel for what's available and what you can buy in your price range.  First Weber offers an Open House Search here.  Try it out and let us know what you think.
NOW FEATURING open houses of other brokers – save time and search for all open houses entered into the MLS at firstweber.com – this week there are over 600 open houses on firstweber.com in Southeast Wisconsin and Madison alone!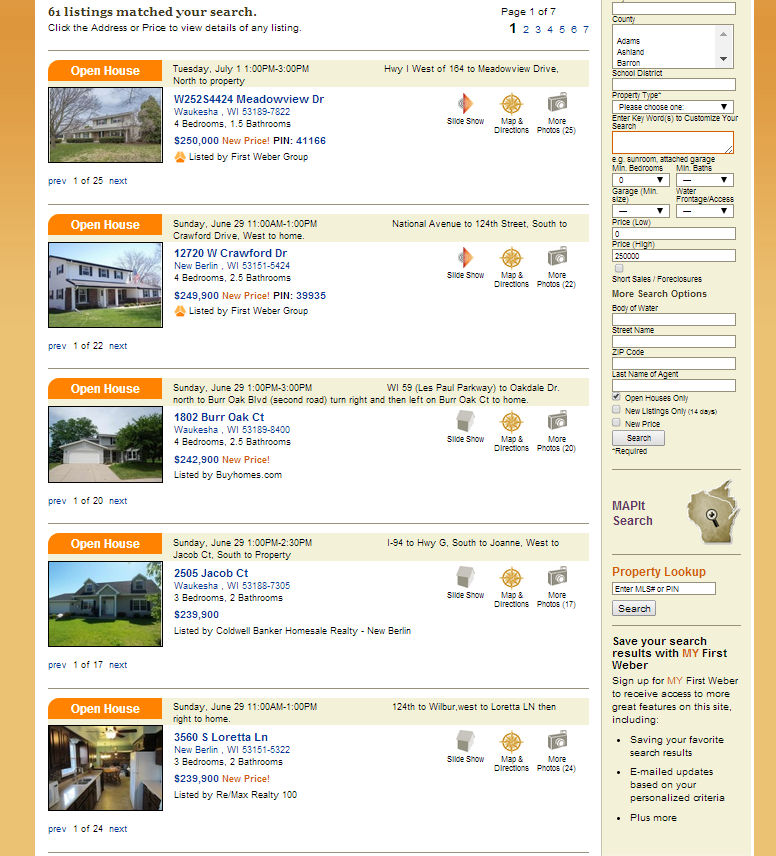 Preview homes online
Get a good feel for the home before you even visit the open house by viewing our pictures and tours. Be sure to try our point of interest search which shows restaurants, schools and more close to the property.  When you are on the property detail page, you'll see a large map. At the bottom of the map is a link for larger map, driving directions & points of interest.  It gives you a great idea of what's close by.  Hope you like it! Please let us know.
Thanks for reading the First Weber Wisconsin real estate & Wisconsin living blog.  For Wisconsin real estate for sale, please see firstweber.com.  To learn about life in Wisconsin, check out our relocation category or our weekly community events in Wisconsin posts. TO learn more about First Weber, please see our about us page.