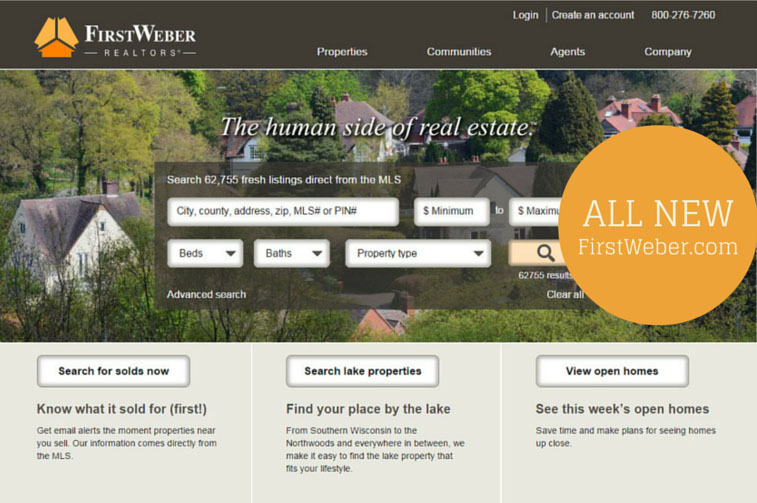 Welcome to the all new FirstWeber.com, designed with the guidance of nationally known real estate consultants 1000 Watt. Much time and effort was taken to make a quick, clean, mobile friendly site with such new features as Sold data available in your active property search results, so you can see what similar homes actually sold for.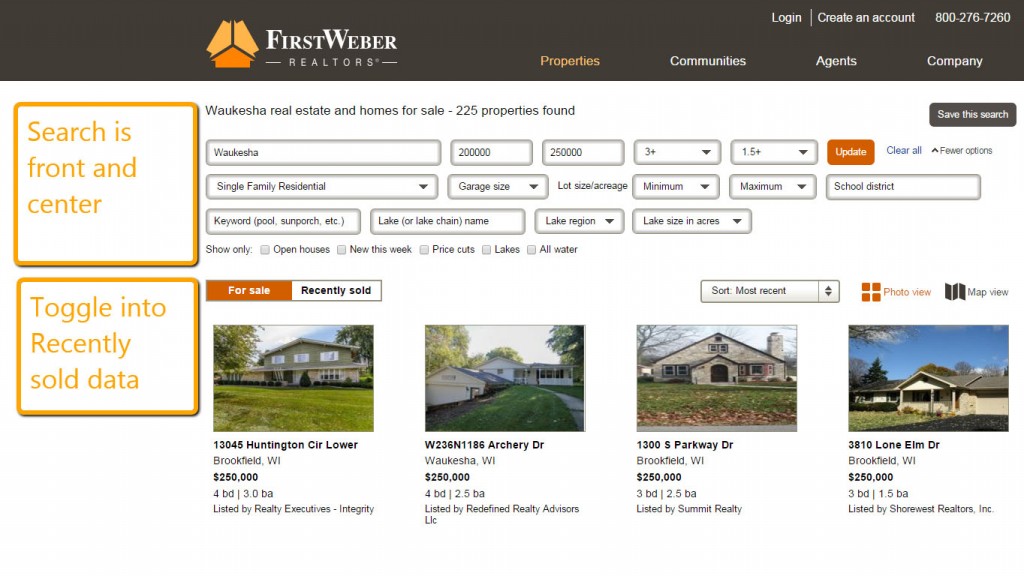 There's also a "Find your place by the Lake" search to meet the needs of those seeking property on the many lakes across Wisconsin, from Lake Country to Madison to "up north".  Looking for a large recreational lake? You can search lake size by acres! Try it out. No one makes it easier to search for Wisconsin lake property than First Weber.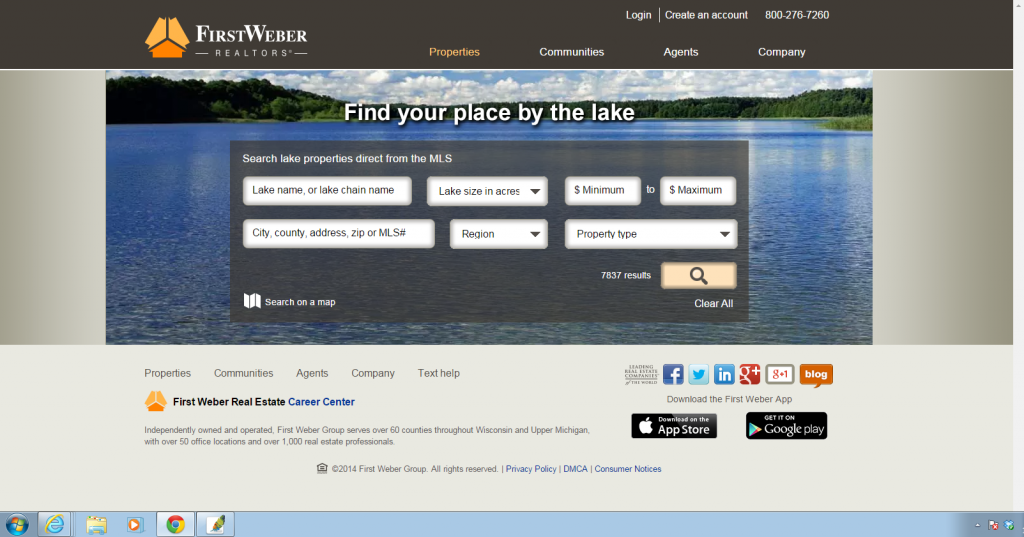 In addition, consumers can research more than 250 Wisconsin communities to find the just the right place that fits their preferences.
There is a school data tab, a point of interest tab and a market snapshot tab as well as featured homes for sale in the community.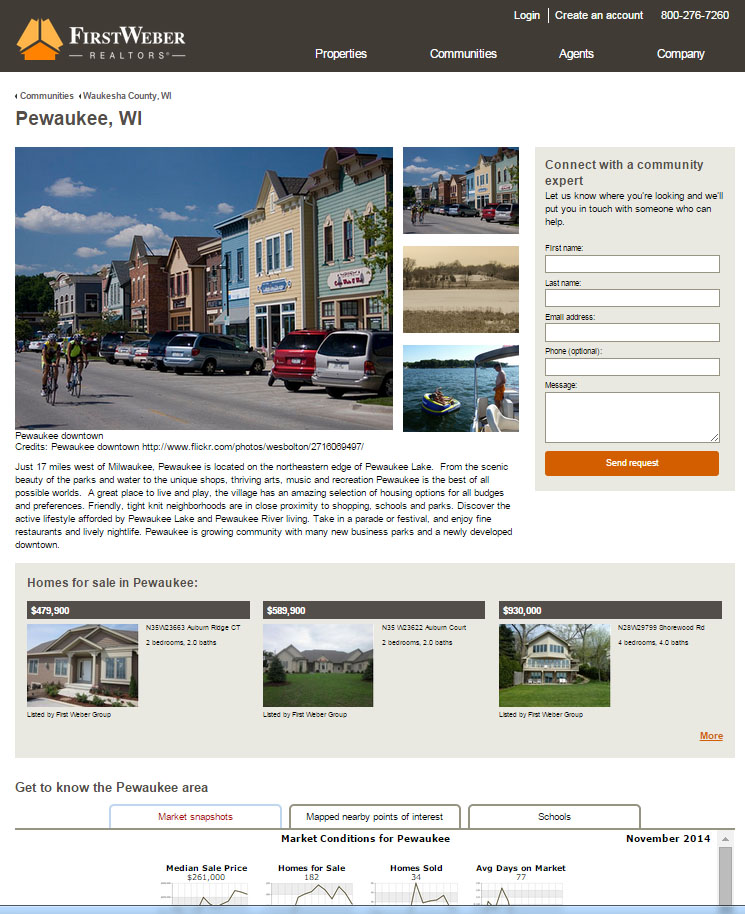 For all your Wisconsin real estate needs, FirstWeber.com is there.  Contact First Weber for assistance. Thanks for reading the First Weber Wisconsin real estate & Wisconsin living blog.