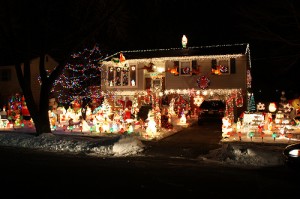 This house is all decked out.  Too much, or just fabulous?  The roof seems a little bare…
Happy Holidays from First Weber Group.  May your home be filled with the warmth of family and friends.
Thank you for reading the First Weber Wisconsin real estate & Wisconsin living blog. We appreciate your visits and hope to serve your Wisconsin real estate needs.
photo credit http://www.flickr.com/photos/irisphotos/5308626588/