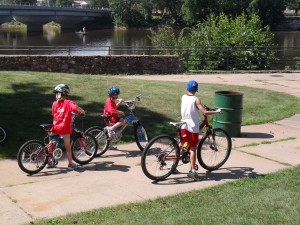 Join us!
Join us for Bike for Honor Flight 2012 on August 18, 2012 in Wisconsin Rapids. All proceeds will benefit the Never Forgotten Honor Flight which flies our veterans to Washington DC to see the memorials that stand in their honor. Choose your distance…100 Mile Century Ride; 50 Miles; or the ever popular fun ride of up to 17 miles. All rides will have SAG support & every early registrant will receive a commemorative t-shirt. The registration fee is only $25 and riders are encouraged to obtain pledges/donations, but it's not necessary to ride and donations should be made out to FW Foundation. Also, any rider who receives $500 or more in donations will be entered into a drawing to be a veteran's guardian on an upcoming flight! 15 and under are free with a paid adult.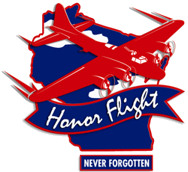 Please register – anyone is welcome
The registration & pledges forms can be found on this page. FW Foundation is a major sponsor of this event so we would like to have as many of the First Weber Family there as possible! For more information feel free to call Mike or Dawn Spranger at 715-422-0800. On behalf of our Veterans we thank you! – Dawn Spranger
Thank you
This is a great event and a great cause. We thank you for stopping by the First Weber Wisconsin real estate & Wisconsin living blog for information on how to register for First Weber's Bike for Honor fundraiser. Here is the link to forms. Click here for more info on Never Forgotten Honor Flight and please visit firstweber.com if you need help buying or selling a home in Wisconsin. For more information on the Foundation, please see the First Weber Foundation video or Foundation blog category.