Many would think that southern states were top places to grow old – it's warm and you could golf almost any day. But weather is just part of life and a study from the Milken Institute evaluates what makes a city good for successful aging defined in the article as:
 "successful aging" city is one that is "safe, affordable, engaging, and connected… one that offers quality healthcare and an active lifestyle, ready access to transportation, education, employment and recreation."
"In other words, a city that enables "successful aging" is one that keeps older adults engaged in social and economic life. It provides pathways for them to stay healthy while participating in economic activity and wealth creation. This is an essential attribute for the successful American city of the twenty-first century. It must accommodate new demographic realities."
Madison, WI came in at #2 out of 20 major metros for successful aging cities
It is easy to see why. Madison is a vibrant city with great access to health care, recreation, employment, culture and education, as home to the UW Madison.   America is aging and cities on the Milken list are well poised to provide what seniors need to age in place.
We're proud to sell real estate in Madison, WI.  
If you'd like to grow old here and age in place, you can search for Madison, WI real estate at firstweber.com or find a Madison real estate agent.  Here is an additional article about Madison, Wisconsin's capitol city.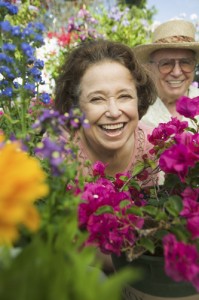 Thanks for reading the First Weber Wisconsin real estate & Wisconsin living blog for information on Madison, WI – #2 best cities to grow old in. http://www.flickr.com/photos/67835627@N05/7267002236/