Memorial to fellow agent
On July 25, one of our fellow Wisconsin Realtors, Matt Miller, passed away from Pancreatic Cancer. Matt held several local, state and national positions within our industry.
First Weber had $1,000 dollars in donations given to the First Weber Foundation in Matt's memory. The Foundation matched the $1,000 for a total of $2,000 which the Foundation donated to the Pancreatic Cancer National Action Network (PANCAN).
The check presentation was on September 30 to coincide with the PurpleLight National Vigil for Hope 2012 an annual national evening of remembrance for those who have passed away from this disease. A picture of the presentation is included here.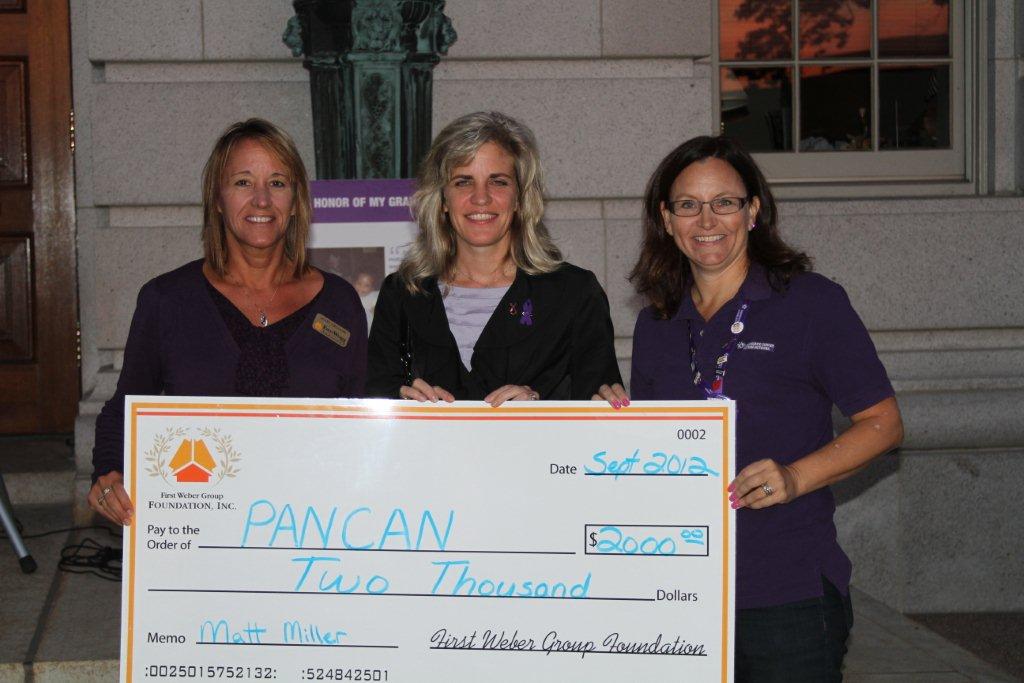 In the photo from left to right are Mary Grunow, Director of the First Weber Foundation; Sandra Miller, wife of the late Matt Miller; and Tammy Andries, Madison Local Affiliate Coordinator, National Pancreatic Cancer Action Network.
Marshfield Relay for Life
First Weber's Marshfield office participated in the Marshfield Relay for Life.  Rich Chronquist of First Weber's Marshfield office presented a check for $1,812.42 to Amy Zondlo of the American Cancer Society, which were funds raised by our office and the matching gifts program through the Foundation!  Great job!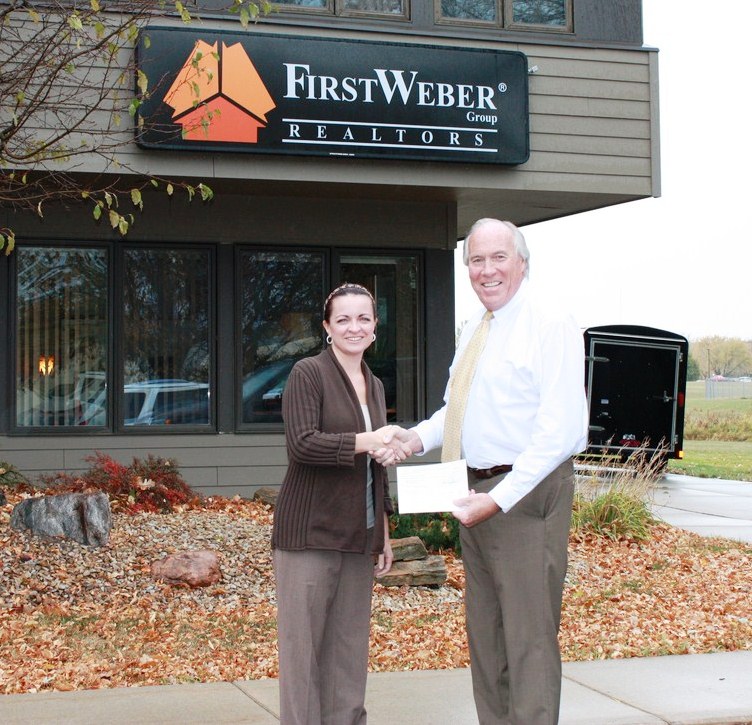 The First Weber Foundation is funded by contributions from First Weber agents, owners and employees.  Monies go to support Wisconsin charities.  To see additional work by the First Weber Foundation, please see our Foundation section of this blog.
Thank you for visiting the First Weber Wisconsin Real Estate & Wisconsin living blog for information on the First Weber Foundation. If you liked this post, please share.  If you need Wisconsin real estate services, we hope you contact First Weber!