Milwaukee, Wisconsin was named one of America's top 12 "Art Places" by ArtPlace, an organization made up of major foundations and the National Endowment of the Arts.   To make the list, cities needed to have successfully melded the arts and performance venues  with local businesses, restaurants to create vibrant communities with a walkable slant.
Here's the complete top "ArtPlaces" list:
Brooklyn
Dallas
Los Angeles
Miami Beach
Milwaukee
New York
Oakland, CA
Philadelphia
Portland,OR
San Francisco
Seattle
Washington DC
If you think Milwaukee is just beer & brats, you've got a big surprise.  Check out this list of 100 things to do in Milwaukee.  You'll love it here!
If you are moving to Milwaukee and need real estate assistance, our Milwaukee area real estate agents and Relocation staff can arrange for a city tour, house showings and/or rental services.  Check out our Relocation staff and see real estate for sale in Milwaukee, WI at firstweber.com.
Here's another perspective on Milwaukee as a great city to live in. Thanks for reading the First Weber Wisconsin real estate & Wisconsin living blog. If you liked this post, please share.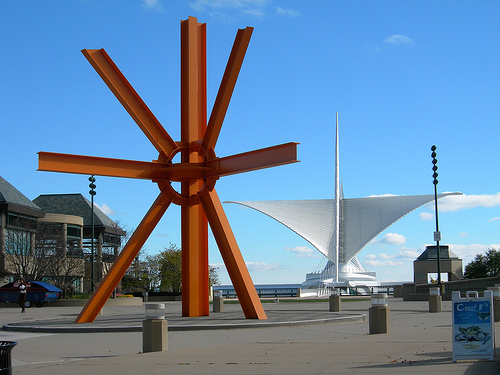 photo credit http://www.flickr.com/photos/pat-doyle/4716375836/
photo credit http://www.flickr.com/photos/thedoubleduchess/1749188675/