Who is the real estate agent in today's market?
The best part about my current job as the manager of a busy real estate office is that no day is ever the same. Every day brings new situations, new problems to solve and the answers are never exactly the same because you are always dealing with different buyers, sellers and agents. What impresses me about the agents in my office is that they are the "can do" kind of people, always asking "Okay, if this is the problem, what can we do to solve the problem?"
That's because they care about the people they are working with, they care about the human aspect of the transaction…
the seller that has hired a moving van and needs an extra hour or two to clear the belongings out of their home they've lived in for 30 years
the first time buyer that has a remorse because they are now going to have a mortgage
the seller that now has to have a short sale
the family that has to clear 3 children and 2 dogs out of their home for showings to just name a few situations.
We talk about a full service agent and company, and as I watch the agents in my office every day, I think people need to know that they give of themselves, their time, effort and many times give up personal things in their lives to make dreams come true for other people. Their expertise is key to making the goals of home ownership come true; their values and emotional strength keep the transaction on course and bring it to closing.
I commend the agents in my office for thriving through the recession and for being the caring human beings that they are throughout every transaction, and am honored to be their manager!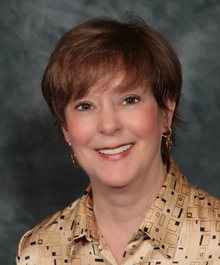 Suzanne Head, First Weber North Shore
We have many managers who feel the same way and who could give hundreds more examples of tricky situations or unusual twists in a purchase or sale that requires creativity, compassion and going the extra mile.
Thanks to all for the work work during the stressful last several years.  The market is back – and if you'd like to sell real estate with a company that empowers and appreciates their agents, then you've got to talk to us about a career with First Weber Group.