The First Weber Group office of West Bend is again ramping up for the annual "Project Gratitude" event. This year's goal is to provide all of the groceries necessary for families of members of the Washington County Boys and Girls Club to prepare a full Thanksgiving meal at home.
Growth of Project Gratitude

This project has grown from the feeding 10 families in the first year to 250 families last year.  Though the need has increased, this year's goal remains the same at 250.  Our estimated cost to feed a family is approximately $40.00.
Want to help us? Checks to First Weber Foundation
First Weber Foundation has again agreed to match funds, which means all checks need to be made out to THE FIRST WEBER FOUNDATION.  Checks can be sent to Kim Behling at First Weber 1720 Clarence Court, West Bend, WI 53095.  All contributions need to be received no later than November 14th so that we can adequately prepare and shop.  Please direct questions to Terri Fredrich at tfredrich@firstweber.com or call 414-588-0116. We thank you in advance for the success we fully expect to enjoy this year.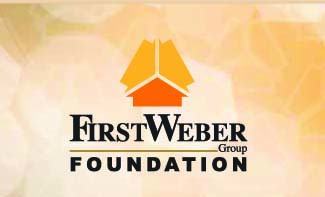 Here is an article on last year's Project Gratitude. For assistance with West Bend area real estate, we hope you contact First Weber Group's West Bend office.
related [related_posts limit="3″]