Happy Thanksgiving!
First Weber Foundation Philippines Relief Effort 
The First Weber Group Foundation has been receiving calls asking if we can somehow help the victims of Philippines as we did with the Haiti and Japan relief efforts. The Board of Directors have agreed and the Foundation will be collecting donations from associates wanting to help out the people in the Philippines affected by the natural disaster.
All funds collected through December 6th will be Matched up to $5000 by the Foundation!
Send checks payable to FWG Foundation for your donation. The Foundation will total all donations up and send one large check to a qualified agency that is working with the victims.
Second Harvest – How We Can Make a Difference:
[Mary Grunow] The Madison area offices are in the heart of the Second Harvest Food Pantry annual "Share Your Holidays" food and fund raising event. Each of the offices have received a food collection barrel that will be picked up by Second Harvest the week of December 3rd.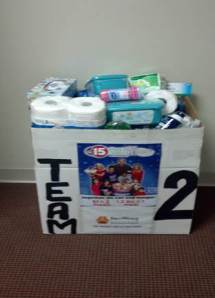 The First Weber Corporate office has initiated a challenge between the front area of the office and the back area. Each area has a list of key items that the less fortunate need. This week the list is:
· Baby Wipes
Bar Soap
Deodorant
Facial Tissue
Laundry Detergent
Liquid Dish Soap
Paper Towels
Plastic Food Storage Bags
Razors (disposable)
Feminine Products
Shampoo
Shaving Cream
Toilet Paper
Tooth Brushes and Paste
There are a lot of things we all take for granted, and having personal grooming items in addition to a meal to eat every day is one of them.I imagine many of us "struggle" with "what" to eat, or "where" to pick up a quick lunch from everyday… but NEVER do we struggle because we DON'T have something to eat or personal items.
How many times a week do you stop by the grocery store to grab a thing or two… when you are there – consider picking up something on this week's list.
I would like to challenge all First Weber offices to challenge themselves to give back to their communities…donate to a food pantry, start a fundraiser to help the homeless or a shelter, make a difference!
Each week I would like to hear from the offices that are "making a difference" or challenge neighboring offices or the other real estate companies to make this fun and make the challenge fun while helping others.
We are the human side of real estate, so let's show how we make a difference.
Raising money for Tomah area Cancer Society
First Weber Tomah is holding its 2nd Annual Santa Superior Fun Run, this year raising money for the Tomah Area Cancer Society (TACS). Anyone want to take a drive to Tomah for the walk/run is welcome! For more information or to donate please contact Demberly McDonald, mcdonaldd@firstweber.com, 608-374-1123.
Donation form: santa-fun-run
Giving is not always monetary. In this case, it is service to our country: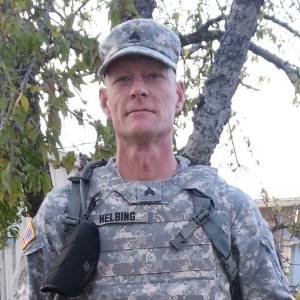 Robert Helbing from The Pietsch Team (Wautoma office) is a member of the Army Reserves and was deployed last week to serve a term of 400 days in Kuwait. Please join FWG in thanking Robert for his service to our country. If you'd like to communicate with Rob, once he arrives at his destination his email will be robert.a.helbing2.milAmail.mil. Our thoughts will be with Robert and his family while he's away.
Together we can do so much good. We are thankful to have the First Weber Foundation to enable us to contribute in so many ways to our Wisconsin communities.
Thanks for reading the First Weber Wisconsin real estate & Wisconsin living blog. Here is more information on the works of the First Weber Foundation.