Rents are on the rise, home prices and mortgage interest rates have fallen. For those aspiring to own a home, there has been no better time to buy.
See the map which shows that in major areas across the country it is either less expensive or almost equal cost to rent/buy.  Considering the low interest rates, low prices,  the financial benefits of interest deduction, potential long term price gains AND a place to really call your own, homeowning is looking financially attractive.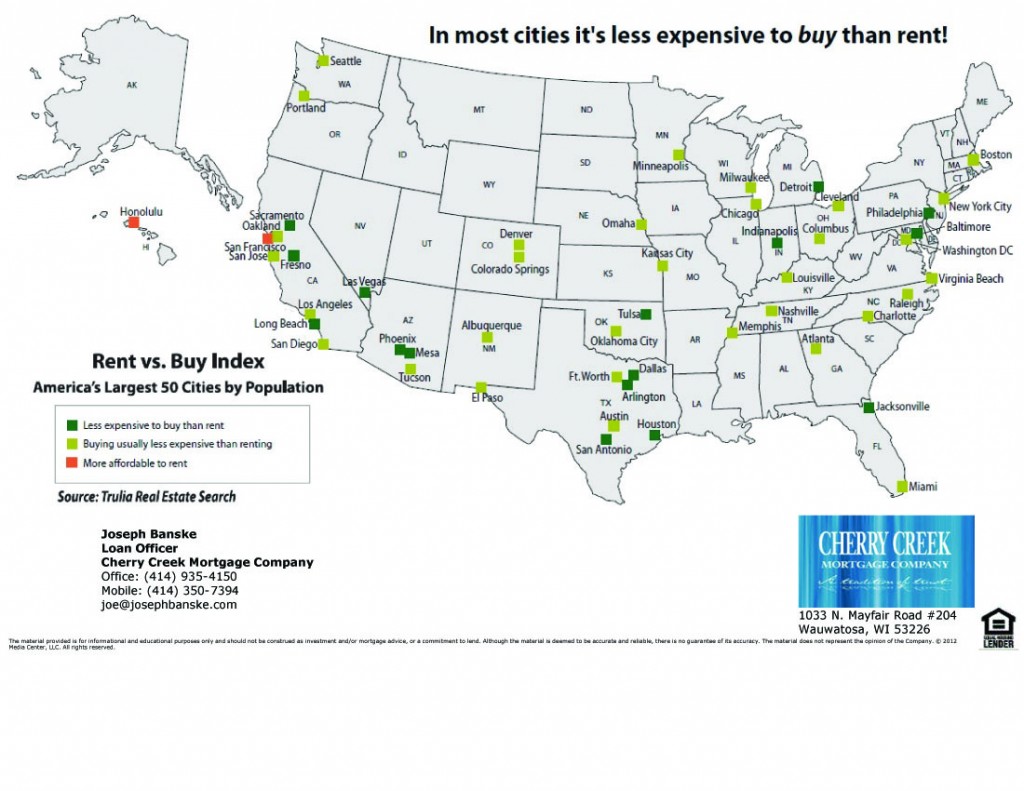 View chart as pdf http://www.mediacenternow.com/temp/10212_3.pdf?gd=1f1042df-bb60-4173-9d67-d366b760d723 Courtesy of Joseph Banske
Milwaukee on top affordability list
Note in Milwaukee, it is usually less expensive to buy than rent. Milwaukee was also named one of the top twenty markets in which home affordability has risen.   Much of the other areas of Wisconsin are also very, very  affordable. Take a search at firstweber.com and check out the home prices in Wausau, Rhinelander, Fond du Lac, Sun Prairie just to name a few, as we cover all of Wisconsin.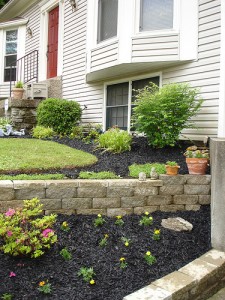 Yet, finances are not why people buy homes. That's just an added benefit.
People buy homes for a better place to live. To have a yard, a garage to park in, a place to have    friends over.  A place to settle down and not keep moving from place to place. See this previous post on why people buy their first house.
Homebuying is not for everyone… but we're here to help if it's right for you.
We realize that buying a home is not for everyone: those who move often or not ready to settle down, those who are having trouble saving money for a downpayment or those unsure of their employment.  But for the people who have been aspiring to be homeowners, there could not be a better time, especially first time home buyers with no home to sell.
Here is an interesting infographic on whether it is a good time to buy a home or take a look at our home buying section for help on the process.  Talk to a First Weber real estate agent when you feel ready for contact.
Thanks for reading the First Weber Wisconsin real estate & Wisconsin living blog for information on where it is less expensive to buy than rent. Check our the Wisconsin property available for sale at firstweber.com.
photo credit http://www.flickr.com/photos/merfam/2502171470/