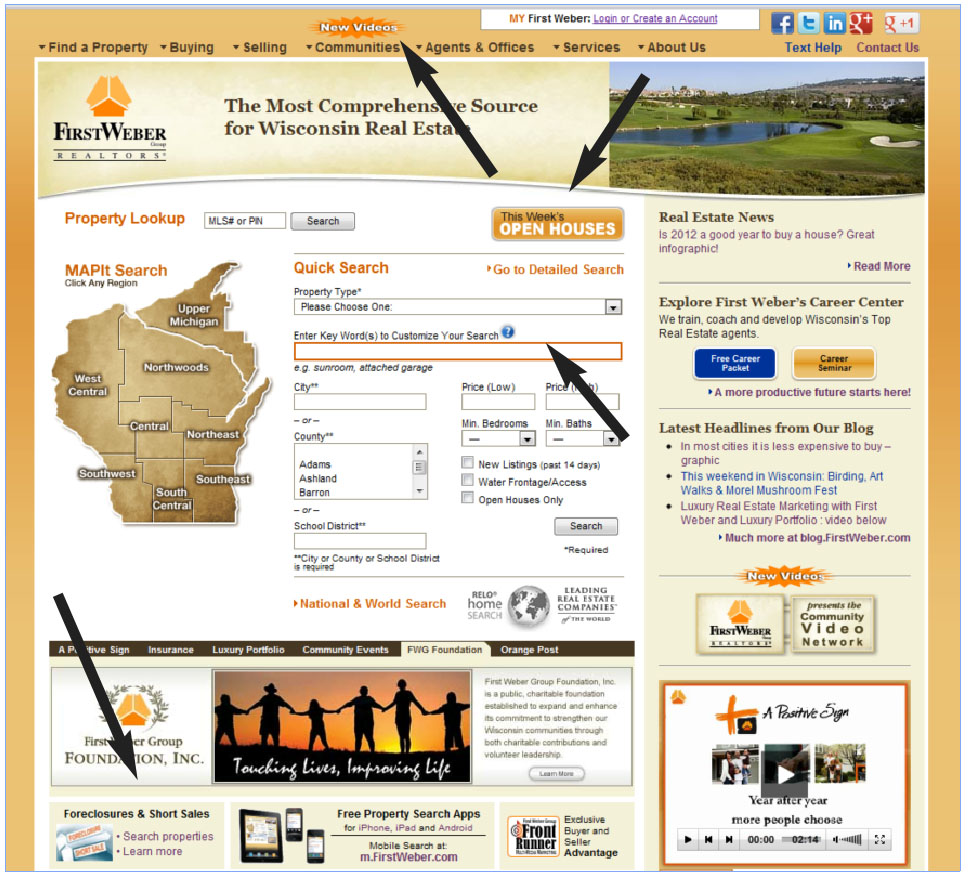 Searching for Wisconsin real estate just got easier at firstweber.com!  Try out these new features and let us know what you think!

Open Houses – now easier to find.
Just select the large Open House button on the home page. Note, most open houses are entered into our website mid-week, so  looking mid to late week will return the most results.
Short Sale Foreclosure search
There's no denying these types of distressed properties are available and competing with other properties for sale.  Short Sales and Foreclosures can save the homebuyer significant money versus buying a non-foreclosure or short sale. They do, however, come with their own challenges such as possible delayed maintenance/poor home condition and more complicated sales processes.  Decide if a short sale or foreclosure is right for you and if so, start searching for short sales and foreclosures at firstweber.com   You will need an agent experienced in handling short sales and foreclosures and you can find a certified First Weber agent here.
Keyword search
Do you have very specific amenities you are looking for in a home?  Whatever your needs, you can now add keywords to help pinpoint your search. For example, select your property type, city or county, price etc and add a few keywords to your search like "inground pool" or "hardwood floors".  Properties with those amenities in the property text will be returned to you. This is also a wonderful way to search for a particular style of house.  Say you are only interested in ranch homes…put the keyword "ranch" in the keyword field and view only Ranch style homes in your results.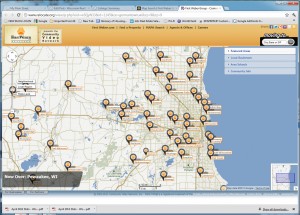 Community videos
Location is important!  We're happy to offer community videos for the majority of the cities and towns in Wisconsin to help you select the best place to live.  Get a short overview of the community in our videos,aee  landmarks, population, health care information and links to school data.  Watch your community videos in your area of Wisconsin by selecting a region, then the city of your choice. We hope you find them useful in your Wisconsin real estate search.
Thank you for reading the First Weber Wisconsin real estate & Wisconsin living blog for information on improvements to firstweber.com – we're always looking for ways to make your Wisconsin home search easier and more productive. We hope you enjoy the changes. Please let us know with a comment.