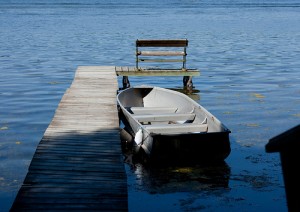 A Cottage for Summer
Just for fun, take a look at this post with 5 different styles of cottages across the country.  Then search firstweber.com for your own get away space.  You can search by map around any lake you want or use our new text search with the keywords you are looking for.  The time is ripe to buy a vacation home with low prices and low interest rates. Snatch up a place of your own to escape to. Here's a previous post about how to pick a lake in Wisconsin.  Not interested in a lake home? We've got farmettes, condominiums and vacant land for sale in Wisconsin as well.
Black?
Interesting ideas on painting with black  paint to add drama to a home.  The examples actually look stunning. Take a look.  Would you ever paint walls in your home black?
Foliage, not just flowers
Backyards aren't just about flowers. You can create very interesting landscaping with plants that are not known for their flowers, but their colored or textured foliage.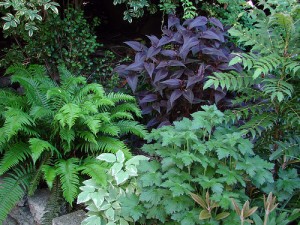 We hope you found something interesting in today's Around the Home with First Weber links. Thanks for visiting the First Weber Wisconsin real estate & Wisconsin living blog. For your Wisconsin real estate needs, please bookmark firstweber.com
http://www.flickr.com/photos/edgeplot/3590863441/
http://www.flickr.com/photos/adaduitokla/6364645815/
http://www.flickr.com/photos/mjfrig/4803853468/