Video is becoming very popular and will only become more so. To address the needs of the changing consumer and to allow visitors to receive and research more online, First Weber has added informational videos to firstweber.com.
We offer an entire video channel related to luxury living, homeownership and a wide variety of real estate topics of interest to buyers and sellers.  Topics include "What is PMI?", Home security, First Time Home Buyers and more. Check out First Weber's video channel and we hope you enjoy it.  Just one of the informational videos is shared at the top of this post.
Community videos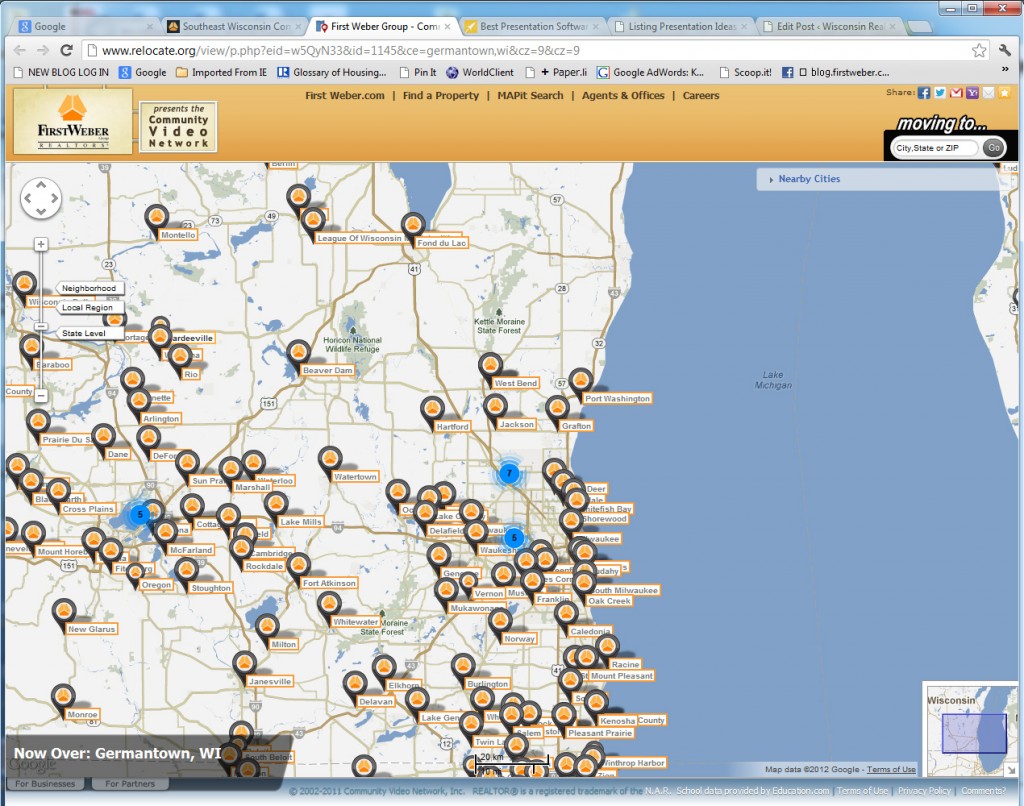 Orange dots represent a video for that community
Not only are homebuyers interested in finding just the right house, they are interested in the community as well. We have community videos for most of the major areas in the five regions of Wisconsin that First Weber sells real estate in.  Check them out if you are comparing different communities. Each orange dot represents a video on that community. Select a region below, then select a community.  Often, you'll also find links within the videos to further communtiy resources.
North Central WI Community video page
South Central WI Community video page
Southeastern WI Community video page
Southwest WI Community video page
Northeast WI Community video page
Thanks for reading about video on firstweber.com.  We hope you find them useful. You may view additional videos at First Weber's Video Channel.  First Weber sells real estate throughout Wisconsin: Metro Milwaukee and Southeastern WI, South Central Wisconsin/Greater Madison, Central Wisconsin, Northeast Wisconsin and Wisconsin's great Northwoods. You can start searching for Wisconsin real estate and Wisconsin real estate agents at firstweber.com