Please help us reach our goal for First Weber West Bend's Project Gratitude: to provide 250 families of Washington County Boys & Girls club a complete Thanksgiving dinner basket  to cook at home. In addition, West Bend agents buy food, cook and serve Thanksgiving dinner for an additional 350 Boys & Girls club members and their families.
Donate by November 9th.
The First Weber Foundation is participating in donating funds and so can you! If you'd like to donate before Nov 9th, make check to:
First Weber Foundation, mail to First Weber West Bend, attn Kim Behling, 1720 Clarence Ct, West Bend 53095. Thank you!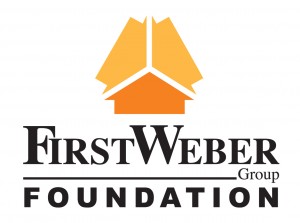 Pride of the Foundation award
Here's an article about last year's very successful Project Gratitude run by First Weber's West Bend office.  The office gets increasingly ambitious in the number of families they feed each year!  Their dedication to the success of this event won the First Weber West Bend office a "Pride of the Foundation" award last year. Nice job. Love the title of the event!
Thanks for reading the First Weber Wisconsin real estate & Wisconsin living blog for information on West Bend's Project Gratitude fundraiser with matching funds from the First Weber Foundation.  Here you can find real estate agents in First Weber's West bend office.  Here you can find more about the First Weber Foundation and you can also find other causes the First Weber Foundation supports here.